Equestrian Christmas Mantel
This post may contain affiliate links. Please see our disclosure here.
I decided to create an equestrian themed mantel this year. I was trying to think of something different & unique that wouldn't cost much money. I bought the roping, some Christmas berries & everything else I found "under this one roof!" I raided my mom's library for the picture & I had the horse tack in the barn. One of the beautiful things of four generations under one roof, I have lots of places to steal things from!

Not really sure that my great gram's antique chair has ever seen a saddle before!


Do you know how long it took me to get that fire built!! My 5 year old said, "mommy, do you know what you are doing….that's not how Gramp's does it" In the winter, my dad builds my son a fire every Sunday morning (this fireplace happens to be in his playroom). The kid has it made!


I love the Sephia effect!


What do you think? You like the Sephia look?
Linking up to these holiday parties:
Homestoriesatoz Mantel Party
Southern Hospitality's Holiday Mantel Party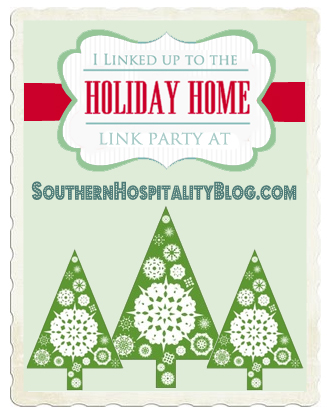 About The Author
What started as a hobby, Jessica's blog now has millions of people visit yearly and while many of the projects and posts look and sound perfect, life hasn't always been easy. Read Jessica's story and how overcoming death, divorce and dementia was one of her biggest life lessons to date.