Wait, my word for the year.
This post may contain affiliate links. Please see our disclosure here.
Wait.


My word for the year.




Layla, is having a party and I wanted to go!


I have this:


It tends to make me fearful, annoyed, irritable and a bit crazy sometimes.


I find that if I "wait", the anxiety doesn't take over the moment.
BUT, I have a problem with waiting



I find that if I "wait" and not react with words and actions, the outcome is better. Hmmm, then why can't I do it? It goes against every grain in my body. I'm a solver, fixer and doer. That may seem great initially, but it sometimes gets me in trouble. Sometimes, a solver, fixer and doer needs to wait a minute, hour or day and then be a solver, fixer and doer. Usually, my method of solving is different if I had waited. Isn't that funny how that works?


Now don't get me wrong. I don't mean, wait to the point of procrastination. Some things need to be dealt with immediately and that's just the way it is. My issue with wait has to do with any interaction that has a "pulse" ha… a human being! Imagine how difficult that is considering I live with 5 adults! There are many personalities under this roof. Mad, happy, cranky, crabby & the list goes on. Imagine having more than just your husband, wife or significant other to deal with!






An adverse word or action from another human being, sometimes sends me through the rough to the point where I either scream or cry. Most times if I had just waited even a moment and not reacted, my anxiety and stress level would have been minimized. I suppose wait and "think before I speak" go together.


You can imagine, living with four generations under one roof, waiting before you speak would be important. Not only do I need to "wait" when dealing with my own husband, I have 4 other adult human beings in our house to deal with ….geeeeeez, that's a lot of waiting for a chic who doesn't like to wait!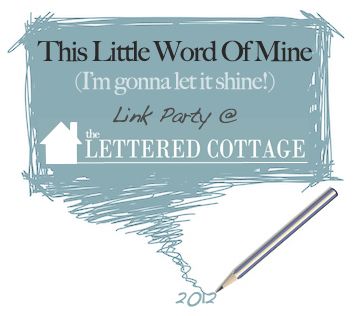 Meet Jessica
What started as a hobby, Jessica's blog now has millions of people visit yearly and while many of the projects and posts look and sound perfect, life hasn't always been easy. Read Jessica's story and how overcoming death, divorce and dementia was one of her biggest life lessons to date.